Peace of Mind Therapy | NYC
While each of us has enjoyed our respective private practices in New York, we felt that something was lacking in our community. We discovered there weren't many places to collaborate using creative modalities and there were limited options for both clients and clinicians interested in bringing creative art philosophies into mental health practices.
We wanted to bring this contemporary and eclectic line of thinking to those whose vision aligns with our own. While we treat our own patients in confidentiality, we collaborate and have a collective consciousness so that we may better serve our clients. We consult with one another on a daily basis and function as our own agents working cohesively as part of a team.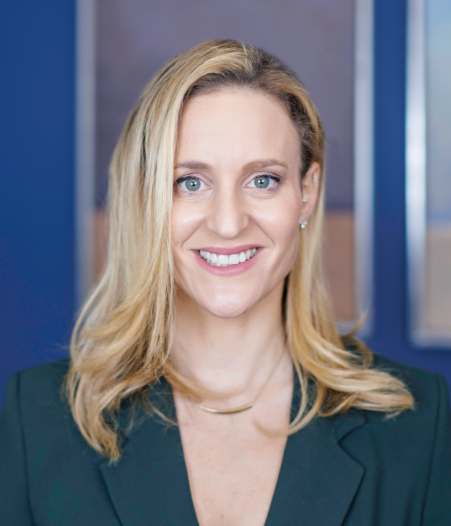 Shira Hon-Lahav
MA, RDT, LCAT, LP | She, Her, Hers
Shira Hon-Lahav holds a Bachelor's degree in Psychology and Sociology from Hunter College, a Master of Arts degree in Drama Therapy from New York University, and a Psychoanalytic degree from the Institute of Expressive Analysis (IEA). She is a Licensed Psychoanalyst, Licensed Creative Arts Therapist, and a Registered Drama Therapist.
She has worked with mentally impaired chemically addicted (MICA) patients at the Drug and Alcohol Rehab Center at Bellevue Hospital. She has also worked in the psychiatric unit at Woodhull Hospital, where she led group counseling and individual therapy. She is fluent in both English and Hebrew and has conducted therapy in several different countries.
Shira has worked in clinical settings for over fifteen years. In that time, she has developed her own private practice (Therapeutic Alliance NYC), ventured into Public Speaking for individuals and corporate clients, (Embodied Minds Public Speaking Consultants, LLC), and recently founded a Group Practice, Peace of Mind PLLC.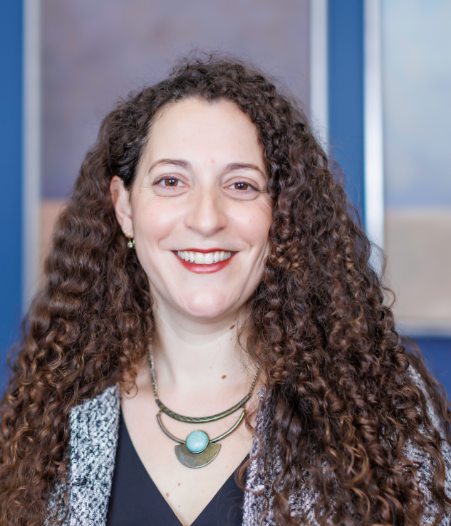 Hamutal Posklinsky-Shehory
MA, LP-LCAT | She, Her, Hers
Hamutal earned her psychotherapy education, specializing in Drama Therapy from New York University. Her therapeutic approach guides clients in the exploration of their past experiences and beliefs while working towards their goals and aspirations. Hamutal tailors the therapeutic process uniquely to each client, using traditional talk therapy as well as creative art therapy methods, according to each client's needs.
Hamutal is experienced in working with all age groups, including children, adolescents, adults, and seniors. In addition, she conducts therapy with individuals, couples, and families. Hamutal has experience working at therapeutic boarding homes for children, social rehabilitating organizations, senior citizens programs, PHP, inpatient, and adolescent psychiatric hospitals at leading institutions such as King's County Hospital and Interfaith Medical Center.
Using a combination of her creative skills, education, and eclectic methods—such as psychodynamic therapies and attachment-based approaches, Hamutal provides a deep and spontaneous therapeutic process within a warm, understanding, and safe environment.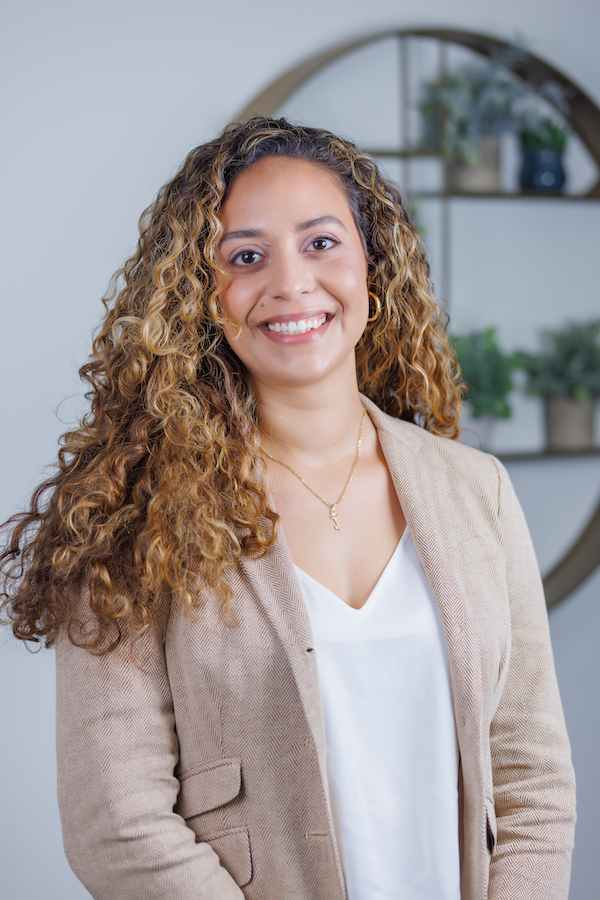 Patricia Contreras
Patricia utilizes a diverse range of therapeutic approaches including modalities in creative arts therapy. Patricia is pursuing her Masters in drama therapy at New York University. Her therapeutic work alongside her extensive applied theatre experience has prepared her to work in a creative and diverse environment. She is a Latin-American psychotherapist who has experience providing bilingual care in English and Spanish. Patricia has worked at Penn South Program for Seniors as a creative arts therapist and is currently working at the Child Center of New York in Queens where she provides care to families and children in the Early Head Start program.
Patricia has experience working with all age groups including children, adolescents, young adults, and seniors. She has worked with the foster care system in Mendoza, Argentina where she facilitated group therapy sessions with young girls at the homes in Mendoza. Patricia sees clients who are working through life transitions, experiencing anxiety, depression, self- esteem, relationship difficulties, and healing through trauma. Patricia mainly works from a Person-Centered approach and can implement drama therapy and creative components to the therapy session, tailoring the experience to each client depending on their needs and preferences.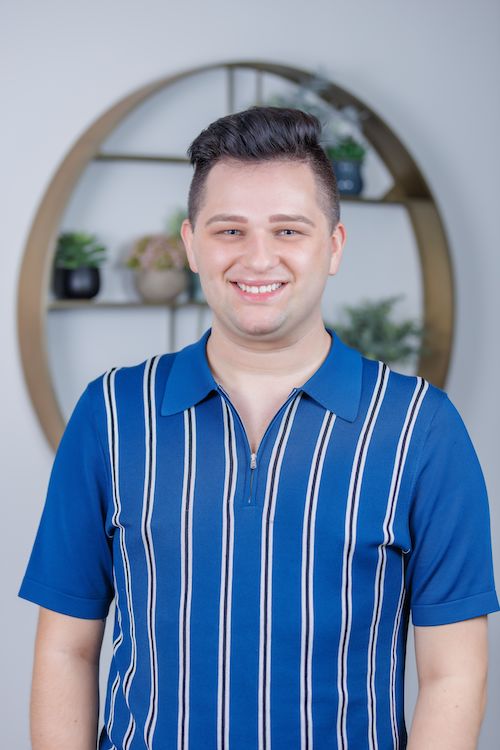 Nick Lear
Nick is a drama therapist who is earning his Master of Arts at New York University.  Additionally, Nick holds two bachelor's degrees, a Bachelor of Science in Psychology, and a Bachelor of Arts in Theatre from Virginia Commonwealth University.  From studying all over Europe to grass root organizations in South America, Nick is equipped to work in a multitude of environments.  Nick has an extensive history of working with adolescents in schools, residential treatment facilities, and creative art organizations.  Specializing in work with the LGBTQ+ and couples.  He has worked with clients from all socio-economic and cultural backgrounds providing innovative long-term therapy.
Using psychotherapeutic and creative interventions, Nick has been able to foster strong relationships with his clients resulting in therapeutic change.  With his clients help, Nick creates a specialized treatment plan using a wide variety of techniques and interventions.  He specializes in many psychotherapy approaches, such as cognitive-behavioral therapy, gestalt therapy, and
existential therapy.  Also, Nick specializes in a Drama Therapy method called Developmental Transformations, which at its core, works with clients to lower their fear of the instabilities of life.  From creative therapy approaches to talk psychotherapy, Nick offers many ways in which to go down your personal therapeutic journey.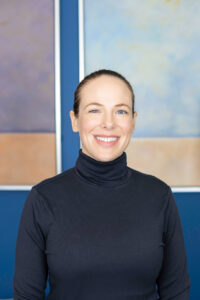 Mor Waksman
Mor holds a Master's degree in Creative Arts Therapy- Psychodrama from the University of Haifa and she continued her training at the Psychodrama and Creative Arts Therapy Institute in New York. She has worked in a closed ward at the Abarbanel Mental Health Center in Israel and in public schools with children who have emotional difficulties.
Mor has also served as the head of a mental health rehabilitation center for adults coping with severe mental illnesses, supporting clients on their journey towards social rehabilitation and recovery. With over 15 years of experience as a group facilitator in diverse settings such as psychiatric facilities, refugee centers and humanitarian organizations, she has worked with a wide range of populations. Additionally, her background in community theater has provided her with the unique perspective and deep understanding of the transformative potential of creative expression in the therapeutic process.
Fluent in English and Hebrew, Mor provides therapy in both languages with a client- centered approach, creating a safe and supportive environment for her clients.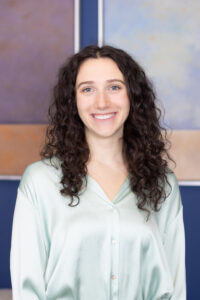 Lian Kelmann
Lian  is a recent graduate from Hunter College, holding a Bachelor of Arts in Psychology and a Bachelor of Music in Classical Vocal Performance. Having been in the arts from a young age, she is a strong believer of the positive impact the arts can have on a person's life, especially when it is used in mental health practice.
She is grateful for the opportunity to work alongside the Peace of Mind team and looks forward to continuing growing her knowledge in administrative, therapeutic settings.